because there can
be no peace
without justice
SÖK ARTIKLAR

SALT SATYAGRAHA MARCH<br>75th Anniversary 2005
7 februari 2005, 00:01
|
GANDHI-RELATERAT INDIA

On 12th March 1930 Mahatma Gandhi, then aged 61, started walking from Sabarmati Ashram with a band of 78 handpicked volunteers.

Their destination was a beachhead 241 miles to the south, Dandi. On the 5th of April 1930, when Mahatma Gandhi and his band of followers reached Dandi, thousands had joined him en-route; the eyes of the world were riveted on this tiny and as yet insignificant beachside village in South Gujarat.
The Salt March is today worldwide acknowledged as the one event that shook the British Empire to its core. The year 2005 is the seventy-fifth anniversary of the Great Salt March.
To commemorate this historic event on an international scale the Mahatma Gandhi Foundation in India proposes to organise a re-enactment of the Salt March.


Sonia flags off reenactment of Dandi March




ECONOMIC

CONSTITUTION
According to Gandhi
According to me the economic constitution of India and for the matter of that of the world, should be such that no one under it should suffer from want of food and clothing. In other words everybody should be able to get sufficient work to enable him to make the two ends meet. And this ideal can be universally realized only if the means of production of the elementary necessaries of life remain in the control of the masses. These should be freely available to all as God's air and water are or ought to be; they should not be made a vehicle of traffic for the exploitation of others. Their monopolization by and country, nation or group of persons would be unjust. The neglect of this simple principle is the cause of the destitution that we witness today not only in this unhappy land but in other parts of the world too.



The Salt March 1930
The Salt March 2005
Recent News:
Dandi marchers raising social awareness
(Indo-Asian News Service, March 15, 2005)
There is something about Gandhi
(Rediff, March 14, 2005)

American Gandhi:


INDIANS

DON'T

REVERE

MAHATMA
(The Hindustan Times, March 12, 2005)

I want to know if Gandhi is still felt in India
(Times of India, March 12, 2005)
Hand-in-hand with foreigners
(Times of India, March 11, 2005)

SALTMARSCHEN 1930 – Dag för dag:
Gandhis tal under vandringen (utdrag)
UNDVIKANDE SVAR
(Gandhis artikel i Young India, 12 mars 1930)
SALTMARSCHEN 75 ÅR:
Nordiska aktiviteter
Senaste Nytt:
Saltmarschen 2005:
RÖSTER FRÅN 1:a DAGEN
ÄLDRE ARTIKLAR...»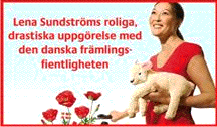 Försvarsdepartementet
Regeringsbeslut 5
2010-04-14
Övning med utländskt flygförband
S10/6029
3 sid. pdf »
Underlag:
FMV Dokumentbeteckning
10FMV3449-1:1
2010-02-24
Framställan om tillstånd enligt 10 § Tillträdesförordningen (1992:118) 11 sid. pdf »