because there can
be no peace
without justice
SÖK ARTIKLAR

WORLDPEACE CONFERENCE VIENNA
3 oktober 2002, 12:37
|
NYHETER
International Conference:
World Peace and the Message of Mahatma Gandhi

"Be the Change You Want to See"


Nations, cultures and societies have been never as closely connected as at the present time. Happenings in one part of the world have a very fast and sustained impact on many other regions and communities. Regardless whether these are climate changes, political events or environmental problems, peace in the world, protections of the environment and of all living beings are of highest importance and touch every one of us. Current problems cannot any longer be considered locally and isolated, we need to look for joint and global solutions.
International Conference on
World Peace and the Message of Mahatma Gandhi

Date and venue:
5 October 2002
Kurhalle Oberlaa
9.00 a.m. – 7.30 p.m.
(Registration: 8.00 a.m.)
Kurbadstrasse 14
A-1100 Vienna, Austria

As an opportunity to show how it is possible to make visions come true without violence and to initiate an exchange of thoughts, ideas and information about a harmonious and peaceful co-existing of humankind on this planet within a healthy environment, International Sri Deep Madhavananda Ashram Fellowship is organizing a conference on the occasion of Gandhiji's 133rd Birthday and of 30 years of international activities of Yoga in Daily Life.
With his message of AHIMSA (= not to violate any living creature as well as any law of nature) Mahatma Gandhi has shown us a universal solution of our problems through non-violence, tolerance and respect towards the nature and all living creatures. His words, "Be the change you want to see" – taken as the motif of the conference – require us to think over the ways in which everyone of us can bring peace into the world.
More than 1,500 delegates as well as experts from Europe, India and Overseas will take part in this World Peace Conference. The initiator – Paramhans Swami Maheshwarananda – has been living in Vienna, Austria, since 30 years. He is the founder of International Sri Deep Madhavananda Ashram and of the worldwide renowned System "Yoga in Daily Life".
The conference is being organized under the Co-Sponsorship of the World Conference on Religion and Peace at the UN (WCRP), and under the patronage of the Ambassador of India in Austria, H.E. T.P.Sreenivasan, and the Minister of Foreign Affairs of the Republic of Austria, Dr. Benita Ferrero-Waldner. It will be inaugurated by the Governor of Rajasthan, India, H.E. Justice Shree Anshuman Singh.


On the website: www.worldpeace-conference.net you'll find news about the conference scheduling as well as press-material and photos for free download.




ÄLDRE ARTIKLAR...»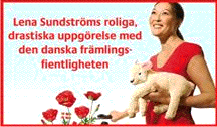 Försvarsdepartementet
Regeringsbeslut 5
2010-04-14
Övning med utländskt flygförband
S10/6029
3 sid. pdf »
Underlag:
FMV Dokumentbeteckning
10FMV3449-1:1
2010-02-24
Framställan om tillstånd enligt 10 § Tillträdesförordningen (1992:118) 11 sid. pdf »